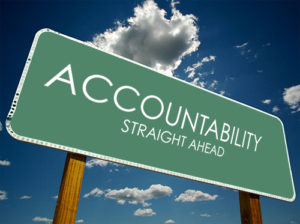 Accountability Coaching is an additional coaching service offered by ADHD Coach Jenna Knight, customized and created for the person who is absolutely committed to making sure that they follow through on their goals no matter what. Through one-on-one calls (or video Skype sessions, your choice) with Jenna, you will be held accountable to your goals and to the agreed-upon benchmarks and habits that you have set for yourself.
Accountability Coaching is for adults with ADHD who
Needs to develop an action plan of smaller steps that will guide you towards achieving your goals
Struggles with follow through and wants to change that.
Has a goal that really matters to them and wants assurance that they will stick with their pursuit of their goal
Want to become more focused on your priorities throughout your day
Needs someone in your corner to motivate you and push you to overcome ADHD challenges when they arrive
Needs assistance in managing and overcome feelings of overwhelm
How Does Accountability Coaching Work?
Step 1 –  We will meet twice a month to clarify your goals with your Game Plan Form.  We will also talk about your goal related challenges. This process shapes our coaching work together and set immediate action steps for the month ahead.
Step 2 – Submit an Accountability Tracker updates – Every three days you will send me a text or an email with the actions that you took, your successes and challenges that you had for the week, plus your plan for the upcoming week.
Step 3 – Get feedback on your progress on your Accountability Tracker – I will review your week and during one of our calls we will identify and address barriers and solutions to your challenges and set action steps for the next 3 days.  Feedback is given by email
Cost: The cost of Accountability Coaching is $ 75.00 dollars per month, with each session being 55-minutes long.  The minimum commitment for Accountability Coaching is 3-months long but aside from those parameters, Accountability Coaching is set up on a personalized basis dependent upon one's goals and needs.  Payments are made on a monthly basis.
To  learn more about Accountability Coaching – Contact Me