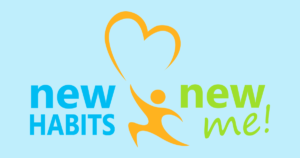 New Habits, New Me: ADHD Accountability Group Coaching
New Habits, New Me ADHD Accountability Group Coaching allows women with ADHD to work at your own pace, and steadily making progress on your weekly coaching goals. The accountability group coaching is structured to provide professional, confidential and accountability on a weekly basis for a six week period. You are part of a community of like minded women with ADHD, all working towards individual goals, while learning and sharing experiences. We also celebrate milestones along the way.
New Habits, New Me: ADHD Accountability Group Coaching is for women with ADHD who
-Needs to develop an action plan of small steps that will guide you towards achieving your goals
-Struggles with follow through/procrastination
-Wants to become more focused on your priorities throughout the week
-Needs support from others in your corner to motivate and help you overcome your ADHD challenges
What is included in the New Habits, New Me: ADHD Accountability Coaching Works?.
-Create action steps for meeting your goals for the group
-Check in on the progress of your specific action steps towards your goals aned creating a life balance
-Each group session will be an hour and half and will consist of individual updates from each member, a weekly review of successes and challenges
What Your Group Asks Of You?
Changing your life is not easy. There is no course, no book, no magic elixir that can make you change without you personally showing up and doing the work. But if you're tired of not seeing change in your life, it's time to try something new. Here's what your group will ask of you:
Commitment. You'll be expected to show up each week. If emergency takes you out of the call, you'll be expected to catch up as soon as you can by listening to the weekly recording.
Participation. You'll be expected to share your story — your struggles and your successes — and to engage with your peers about theirs. In this group, your experience has the power to make you both a teacher and a student.
Action. This group is more than a simple weekly call. You'll be expected to work on your change between sessions, to practice the behavior you want to change in your life, and to report on your progress each week.
What You Ask of Me?
As an ADHD coach, I have years of experience helping women with ADHD struggling to find peace with their ADHD and develop living systems to support that peace.
In my accountability groups, I help women with ADHD build structure around being accountable to one another in a way that reduces stress and judgment, but encourages the gentle pressure of action. I help women with ADHD to understand how their ADHD is impacting their choices and objectives, and I facilitate discussions that are flexible, but focused. I help the group adapt to changing needs over time and build the communication structure to support them.
The New Habits, New Me: ADHD Accountability Group Coaching program will meet once a week for six weeks on Monday at 8:00 pm Eastern Standard Time via Zoom technology for 6 weeks starting June 12, 2019 and running until July 24, 2019. And it is completely 100% FREE.