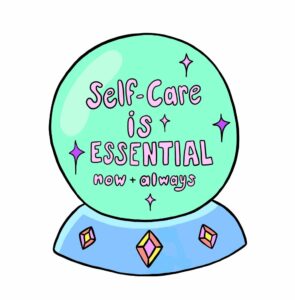 Self-care is the process of nurturing yourself. But in a fast-paced and often chaotic society, many women with ADHD tend to put their own needs on the back burner. So many women with ADHD constantly put everyone else first, allowing their own needs to suffer. Some women may even become resentful because their personal needs have been neglected.
Self-care for women with ADHD is imperative. Follow these easy self-care tips to help you take care of yourself and achieve balance your life.
– Make a list of 20 things you like about yourself. If you find this hard start with 5 or 10 things first and try it again a week later.
– Make a list of 5 things you want to improve in a year. For example, 'I want to read more.' Then you decide on a small goal to accomplish this 'I will read one book a month'. You can always make your goal smaller or bigger.
– Make a list of things that relax you. Whenever you feel like relaxing, you grab the list and choose something.
-Try to write ten positive things about the day down every night before going to bed. Keep them in a notebook or on your computer so you can scroll through it when you are having a rough time.
-Make a list of things your spouse, family, or friends can do that make you happy when you're feeling down. People always want to help, but they can't do that unless they know what to do.
-This one might not be for everyone, but it has been beneficial for me, make a list of things that you went through during your life. When you're going through a difficult time again and think you won't make it, read the list and realize how strong you are!
Let me know what are your favorite self-care tips that you use?  Leave all your tips and thoughts in the Empowering Women and Mom's with ADHD private facebook group- https://www.facebook.com/groups/empowerwomenwithadhd/