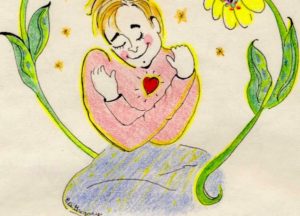 As a mom of a child with ADHD, you may be feeling exhausted; you put all your time and energy, and money caring for your child. However, when you start to ignore your own needs, it can trickle down to your child. Here are a few of my favorite tips on how you can take best care you of.
Try a new hobby or go back to an old one- Moms with children with ADHD can lose their identity – and hobbies – when caring for their children. Take up a relaxing hobby like painting or a book club or restart an old hobby like taken a mom day or practicing yoga. Try to commit to spending 15 – 30 minutes a few days a week on something that challenges or excites you. If taking on one more challenge sounds overwhelming, try meditating or walking to lower stress instead.
 Support system– Having a support system is crucial to a mom with a child with ADHD. Whether you attend a support group for moms with a child with ADHD, belong to a faith based group or lean on your family or friends, this can be a lifeline for moms. Other mothers who are in your shoes, who can share resources, empathize, can provide valuable support. In addition, many moms can find comfort in sharing similar experiences with other mothers who know what you are going through.
Date Night- Don't forget to the opporuntity to make a date night with your spouse or significant other. The needs and demands of raising a child with ADHD can feel consuming. It is important to create an atmosphere that allows you to remeber why the two of you got together in the first place.