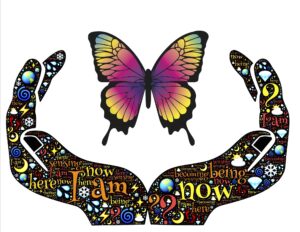 Women with ADD/ADHD are often diagnosed later in life. As women we are at risk for divorce, single-parenting, unstable finances, not completing college, eating disorders, drug or alcohol abuse, and under employment. That said, common ADHD traits also include, above average intelligence, the gift of gab, an adventurous spirit, high-energy, and creativity.
The Transform Your ADHD Coaching Group for Women with ADHD will allow you to share your experiences, fears, hopes, explore your strengths and draw inspiration from each other. In In addition, this women's virtual coaching group provides a safe place for women with ADHD to give and receive advice, support and encouragement.
The Transform Your ADHD Coaching Group is for women with ADHD who needs
-Weekly connections and check in online with support, encouragement and accountability with other women with ADHD
-Sessions that are structured for maximum effect
-A safe space to be the authentic you
What is included in the Transform Your ADHD Coaching Group for Women?
-12 weeks (3 months) of intensive, remarkably effective coaching with Coach Jenna, where we will focus on your most important ADHD life issues
-Each group session will be an hour and we will meet every Wednesday at 8:00 pm EST. It will start July 22, 2020 2020 to  October 7, 2020. If you sign up before June 29, 2020 .  The price for my group coaching program is a one time payment of $90.00. 
-There will never be more than 6 other women in each coaching session, there will be a brief teaching moment and an opportunity for confidential sharing, setting weekly goals and accountability.
-Access to a private Facebook group to maintain contact with other women in the group coaching
FAST TRACK ACTION BONUS 
As a fast track action bonus I am going to throw in my new ditigial book called The Little Book Of Self-Care For Women with ADHD: The Tiny Everyday Habits That Will Transform Your Life valued at $15.00
And if you sign up before 5pm on June 29, 2020 I am going to throw in another FREE bonus valued at $175.00 two 1 hour break through your most adhd challenging block coaching strategy sessions. 
Sign Up Today !