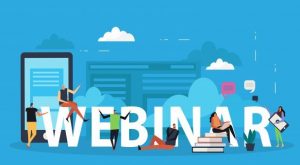 ADHD is real for adults  and the symptoms such as distractibility, impulsivity, and disorganization continue to impact everyday life. The webinars that I will be hosting will explore strategies specifically for adults with ADHD  to manage your time, health, relationships and more. After each webinar, there will be followed by an interactive question-and-answer session with the audience. All webinars will be free to participants and will be scheduled to encourage global participation.
Secrets to Making and Keeping Friends As An Adult with ADHD Webinar – January 27, 2021 @ 8:00pm EST 
When you reach out to a friend or colleague do you often say or do the wrong thing — or forget to follow up or stay in touch with friends you make? Is it easier to withdraw and stay home than put yourself out there and risk making social blunders? It is common for an adult with ADHD to have difficulty making and keeping close friendships.  In addition to the challenges with symptoms of impulsivity and inattention which can get in the way of a meaningful friendship.  Understanding your ADHD brain and how it affects can decrease the shame and increase the opportunities for meaningful connection. During my webinar you will learn
-How to meet new friends by joining groups and activities that spark joy
-How to connect with old friends with whom you've lost touch
-How to navigate a cocktail party with small talk, eye contact, and names remembered
-How to be a better listener — and remembered
-How to make amends with a friend you've lost
What You Need To Know About Rejection Sensitive Dysphoria and ADHD: February 24, 2021 @8pm EST
Many adults with ADHD struggle with managing emotions. Being rejected can bring up very strong and long-lasting feelings which may include feelings of disappointment, shame, sadness and regret. Rejection Sensitive Dysphoria is a relatively common for an adult with ADHD yet little known emotional disorder that can cause heightened anxiety levels, depression, and negatively impact relationships. If you believe you suffer with RSD, you aren't alone.
Join my FREE WEBINAR to learn more about what Rejection Sensitive Dysphoria is, the most common symptoms, and how to live with it.
ADHD Organization: Housekeeping Made Easy Webinar – March 24, 2021 @ 8:00 pm EST
As an adult with ADHD our brain thrives on interesting tasks. So, it's not surprising that most adults with attention deficit hyperactivity disorder have a hard time getting chores done such as cleaning, washing dishes, and doing laundry are tedious and boring.
Free yourself from this burden of overwhelming housework and join my free ADHD Organization: Housekeeping Made Easy webinar for practical ADHD friendly tips for living cleaner and more organized.