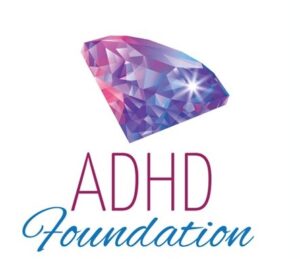 The ADHD Foundation Skills course is for adults with ADHD which consists of 12 modules, each building on the next to provide you with a strong foundation for successful self-management of your ADHD.
Online Course Details
This course is designed for adults with ADHD who needs structure, strategies, and support in their lives and in the workplace. This course is not designed for people who are newly diagnosed with ADHD or those individuals who are struggling with untreated co-conditions such as depression, anxiety that may affect their ability to participate.
How Does It Work?
The ADHD Foundations course will meet via Zoom every week for 12 consecutive weeks.
– Each week the sessions will be an hour and a half and will consist of learning modules such as getting a hold of your negative thoughts, to learning how finish a project or a task all the way through. If you cannot attend a session you will have access to both the audio and video recordings and all handouts for the sessions.  It begins February 18, 2021  and ends May 6, 2021
In addition to the course sessions, the participants will receive:
-Two one to one scheduled coaching sessions
-Unlimited email and text support
-A private Facebook group to maintain contact, share struggles and celebrations to share personal intentions and ask for accountability from other course members.
– Copies of all of Coach Jenna's e-books.
Registration Fee: $150.00 or two payments of $75.00
-Includes 12 modules, 12 hour and a half session each week, and will consist of learning social skills to mood management
RE: INSURANCE: I do not accept insurance for any of my coaching groups or courses
Additional Benefits:
-It is an inexpensive way to receive support and encouragement from a professional certified ADHD Coach
-Allows you to connect with other individuals with ADHD who are in similar situations
-Helps you gain wisdom from others who want to see your success
-Provides you with a tribe of others who will cheer your on and help you to accountable and increase your chances of reaching your success.
Testimony from Former Course Members:
"This course was helpful on so many levels. It was encouraging to know that other woman with ADHD are dealt with the same challenges similar to mine, and it was helpful to share coping strategies. I learned from them as well as Coach Jenna."~  J.E.
"It was difficult to schedule out time for this course, but I found it to be very valuable. It was reassuring to discover other woman shared the same struggles I faced and that there are strategies to make my life work. Coach Jenna is an exceptional coach and facilitator. I highly recommend this course." ~ D.W.