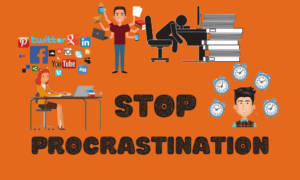 Everyone procrastinates sometimes but for an adult with ADHD being a procrastination is different because it is more extreme. For an adult with ADHD, procrastination is often something that occurs over and over, causing problems at work, home and in personal relationships. Even if the adult with ADHD recognizes that procrastination is causing these problems, they tend to find that actually breaking the pattern is out of control.  However, the good news is that adults with ADHD can learn how to control the in the ways they procrastinate.
The Conquering Procrastination with ADHD Master Class Outline will provide you (adults with ADHD) will the techniques and strategies to overcome procrastination in your work and personal life and give you the life that you want.
Online Coaching Group Details                      
This 3 month master class is designed for adults with ADHD who want to discover what procrastination really is, the reasons why you tend to procrastinate, describe how fear can cause procrastination, and to learn key strategies to keep you moving forward away from procrastinating.
How Does It Work?
The Conquering Procrastination with ADHD Master Class will meet via Zoom every week for 12 consecutive weeks beginning July 21, 2021 @ 8:00 pm EST. Every session will be an hour and a half and will consist of learning modules on topics related to ADHD and overcoming procrastination. If you cannot attend a session you will have access to both the audio and the video recording and the workbook for the session
In addition to the course sessions, the participants will receive:
-Two one to one scheduled coaching sessions
-Unlimited email and text support
-A private Facebook group to maintain contact, share struggles and celebrations to share personal intentions and ask for accountability from other course members.
– Copies of all of Coach Jenna's e-books.
Registration Fee: $150.00 or two payments of $75.00
-Includes 6 modules, 6 hour and a half session each week,
RE: INSURANCE: I do not accept insurance for any of my coaching groups or courses
 Additional Benefits:
-It is an inexpensive way to receive support and encouragement from a professional certified ADHD Coach
-Allows you to connect with other individuals with ADHD who want to overcome procrastination.
-Helps you gain wisdom from others who want to see your success
-Provides you with a tribe of others who will cheer your on and help you to accountable and increase your chances of reaching your success.
Testimony from Former Coaching Group Members:
"Coach Jenna's Procrastination Transformation coaching group helped me a lot. Being an adult with ADHD it took me a lot of effort to overcome procrastination, but now I have a clear outlook. Thank you Coach Jenna for helping me out." ~ L.D.
"Coach Jenna's Procrastination Transformation Coaching Group was a good match for me. I am able to now see that "beating yourself up" all the time does not help you get motivated. It is counterproductive. Being able to recognize this, I am now able to look at the other ways to positively motivate myself. Understanding that it really isn't all my fault that things don't get done, is a huge relief. Being able to recognize the temptations and replacing them with positive motivations…. Who would've thought! ~ V.H.