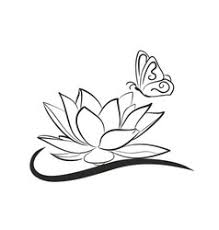 Are you a women with ADHD who is ready to explore and discover your inner greatness and to see yourself not just a women with ADHD but as a women with so much to offer. Then my Embracing Your Authentic Self Coaching Group for Women with ADHD is just for you. When you join my 12-week coaching group we will unveil what it means to live in a world of radical acceptance of ourselves by exploring through A Radial Guide For Women with ADHD by Sari Solden and Michelle Frank. During each of the coaching group sessions, together we will unpack your thoughts and behaviors that have brought you down and bring you to a better understanding of your ADHD and yourself.
The Embracing Your Authentic Self Coaching Group for Women with ADHD who needs
– To learn how to untangle your ADHD brain challenges
– To discover your inner strength, build resilience, recognize your inner critic and talk back with self-compassion and self forgiveness.
– To build and maintain meaningful relationships
-Weekly connections and check in online with support, encouragement and accountability with other women with ADHD
-Sessions that are structured for maximum effect
-A safe space to be the authentic you
What is included in the Embracing Your Authentic Self Coaching Group for Women with ADHD?
-12 weeks (3 months) of intensive, remarkably effective coaching with Coach Jenna, where we will focus on your most important issues for women with ADHD. Each group session will be an hour and a half. We will meet every Wednesday at 8:00 pm EST. It will start March 24, 2021. The price for my group coaching program is a one time payment of $50.00
-There will never be more than 6 other women in each coaching session, there will be a brief teaching moment and an opportunity for confidential sharing, setting weekly goals and accountability.
-Access to a private Facebook group to maintain contact with other women in the group coaching
What Your Group Asks of You
Changing your life as a women with ADHD is definitely not easy. There is no course, no book, no magic wand that can make you change without you personally showing up and doing the work. Here's what your group will ask of you:
Commitment. You'll be expected to show up each week with your book. If an emergency takes you out of the call, you'll be expected to catch up as soon as you can by listening to the weekly recording.
Participation. What makes this group special is the unconditional support you receive from one another. Please share your story, your thoughts, your beliefs, and engage in the conversation.
Action. To get the most out of this group, you will need to do the work which is more than just the weekly call. Each week, we will cover the next chapter. Please come prepared, which means you have read the chapter and have started the exercises.
Fast Track Bonus  
As a fast track action bonus I am going to throw in my new e- book called The Little Book Of Self-Care For Women with ADHD: The Tiny Everyday Habits That Will Transform Your Life valued at $15.00
Just for signing up I am going to throw in another FREE bonus valued at $175.00 two 1 hour  coaching sessions with me. 
Click The Link Below 
https://paypal.me/coachjenna89?locale.x=en_US