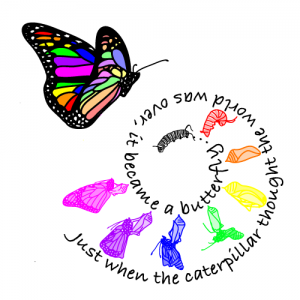 As a Certified ADHD Coach, I believe all people with ADHD can transform from the inside out.  My mission as a coach is to assist adults with ADHD grow into themselves to become resilient and empowered along the way. There's an enormous potential to unfold, when you learn how to harness the energy and power of the ADHD Mind.
With my Transforming ADHD From the Inside Out Program we will
-Identify exactly what is happening to you and finally give your situation the time and attention that is has always needed
-Identify what gives you energy and what drains it: take out everything from your life everything that contributes to your difficulties with ADHD, and add things that will nurture your unique gifts, and watch your dream life unfold around you!
-Create a plan to assist you from your current habits and lifestyle to the one that you really want.
-Make sure that you acquire the exact skills you need to reach your goals. You will learn cutting-edge research-based techniques for coping with ADHD. You'll get stronger, faster, and smarter at all the areas that you're struggling – just like in athletic coaching!
-Receive consistent support during the process so you can maintain your commitment, excitement, and air out doubts and problems as they come up.
For a Free Transform Your ADHD Discovery  Session contact me by going to http://www.neverdefeatedcoaching.net/contact/